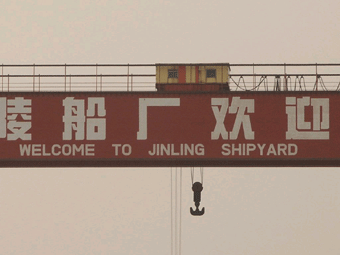 Documentary 59 minutes duration. Shown on SVT (Swedish National Television) 30/10 2005.
Above is a picture of the greatest crane in the world, and it was Swedish.
When the Swedish shipyards disappeared the crane was sold to Hyundai Heavy Industries in Korea, and then transported from Korea to Jinling in Shanghai in China. When the work on the Jinling Shippyard was completed in 2010 it became the biggest shipyard in the world.