A film by Maj Wechselmann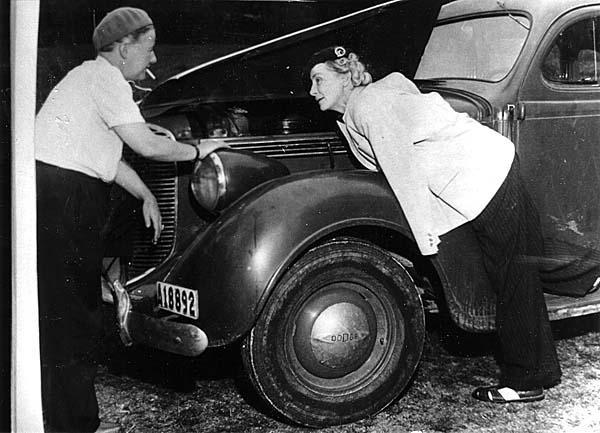 Bang ( Barbo Alving ) was Sweden's most famous war correspondent of all times. She was a very brave reporter, often on "suicide" missions by her own choice and putting her life at risk. She became famous for her reports on the Olympian Games in Nazi Berlin 1936 writing for DN, the biggest newspaper in Scandinavia. She is internationally known as one of the only two female war correspondents who took part in the Spanish civil war 1936 – 37, and she reported from Hitler's and Mussolini's triumphant meeting in München in 1937 in an unusual satirically manner.
In 1938 she gave birth to a baby daughter outside of marriage and raised her as a single mother, which at the time was a strictly taboo. As a journalist she participated in the so called Winter War in Finland 1939-40 and in the German invasion in Norway 1940. She sailed across the Atlantic Ocean to USA at a time when two out of three ships were sunk by German submarines.
She was bisexual and from 1940 she lived with her life companion, a very beautiful woman by the name of Loyse Sjocrona, who was 12 years older than her.
After World War II she went to the western colonial provinces of South East Asia, India, China and Indonesia, and she kept on until the Vietnam War. In the fifties she protested against the plans of building a Swedish nuclear bomb by refusing to do her civil defence service, and she was indicted and sentenced to prison. She inspired a great many others to do the same.
Barbo Alving and her development from a modest and somewhat alcoholic Stockholm reporter to a world class journalist is a role model for all women. Bang's sense of humour fascinates me.
She took tremendous risks and paid a very high prise for her success, and still she kept on doing that over and over again through her whole life and career – never feeling pity for herself and with no regrets.