CLICK on the link below to see the entire film on VIMEO:
Iraq – From The Beginning To The End from Maj Wechselmann on Vimeo.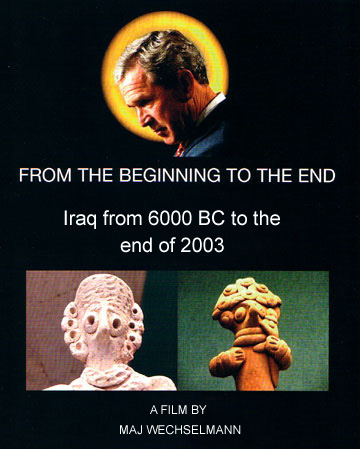 Iraq from 6000 BC to the end of 2003:
Culture, invasions, foreign rulers, Alexander the Great, the Romans, the Mongols, the Ottomans, the British, the Americans.
The film describes the two Gulf Wars – we were there.
We meet Peter Arnett, former CNN reporter, Colin Campbell, former CEO from the Oil Company Amoco, the british journalist Robert Fisk, Doug Rokke former chief of the radiological laboratory of the US. Army, John Curtis, head of the Assyrian department of the British Museum…  and a lot of others.